Join our team
You can help us make a difference today! We will continue to post employment opportunities as they become available. You can find current openings below.
The Camp Aranzazu team
Is respectful, dependable, empathetic, trustworthy, and honest.
Is collaborative, friendly, and willing to help.
Uses the camp's financial, natural and other resources wisely.
Takes on big challenges, works hard, and exceeds expectations.
Is inclusive and accepting of everyone.
Values enthusiasm, humor, and FUN!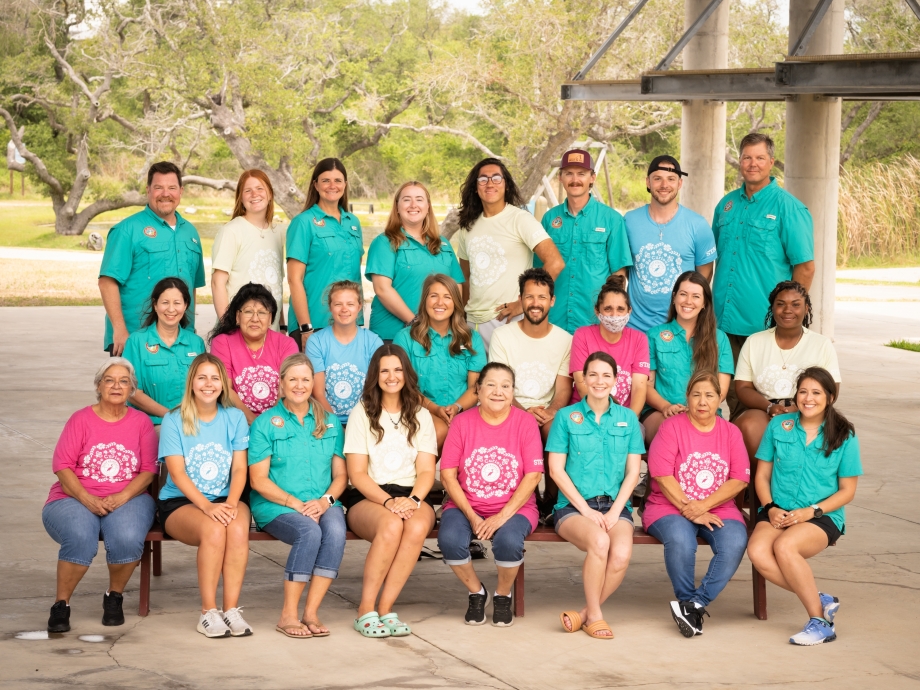 Grounds Supervisor
Camp Aranzazu is looking to add a Grounds Supervisor to our Facilities team. The Grounds Supervisor will ensure the proper maintenance and repair of the camp's grounds, pools and related equipment. Camp Aranzazu is a year-round, fully accessible 105-acre camp that serves children and adults of all abilities. To apply, complete this application and email the completed form to our Facilities Director, Mandy Hood at mandy@camparanzazu.org. We welcome resumes, but resumes are not required for this position.
Our expectation is for the Grounds Supervisor to have high standards for the appearance and maintenance of the Camp's grounds, which are crucial to our mission. The job requires physical labor and extended hours outdoors. This position has room for growth and educational development. If you are interested in this position, please review the full description.
If you do not have easy access to a computer or printer, a printed application is available for pick-up Monday - Friday at Camp Aranzazu, 5420 Loop 1781, Rockport, TX, from 9:00 a.m. - 4:00 p.m. Please reach out to Mandy Hood with any questions about the position.
Summer Activity Leader
Every year, Camp Aranzazu hires roughly 20 college aged individuals with varying skill sets to work as Activity Leaders from mid-May to mid-August. Activity Leaders have the fun and impactful job of enriching the lives of our campers with special needs through unique camping, environmental studies and retreat experiences in Rockport, TX. To apply, email your completed application and reference forms to our program manager, Carleigh Mitchell.

Activity Leaders facilitate a variety of activities including, but not limited to arts and crafts, archery, high and low challenge courses, sports and games, kayaking, stand up paddle boarding, fishing, sailing, swimming, nature sessions and more!
Benefits of this paid position include room and board and the potential to satisfy fieldwork and internship requirements in various fields of study.
If you have any questions about the position, contact our Program Manager, Carleigh Mitchell.
Activity Leader Testimonials
Camp Aranzazu offers a remarkably raw and memorable experience for every person, campers and staff, that come through the gate. It is truly humbling to be a part of a community that is full of acceptance, vulnerability, and selflessness. You leave camp a better version of yourself, with a stronger and deeper appreciation for life.
Kendall Seiler, Activity Leader 2018, 2019
Camp has brought me closer to the ideal human I want to be. It forced me to realize how much better I could be to myself and those around me.
Tomiwa Oderinde, Activity Leader 2017, 2018, 2020
Getting to know our campers and witnessing their strength and positivity has truly made me want to be a better human…It also has shaped my career path and what I want to do with my degree. Who I can help and who really needs it.
Emilie Killebrew, Activity Leader 2019
Submit Your Story