Join our team
You can make a difference today!
The Camp Aranzazu team
Is respectful, dependable, empathetic, trustworthy, and honest.
Is collaborative, friendly, and willing to help.
Uses the camp's financial, natural and other resources wisely.
Takes on big challenges, works hard, and exceeds expectations.
Is inclusive and accepting of everyone.
Values enthusiasm, humor, and FUN!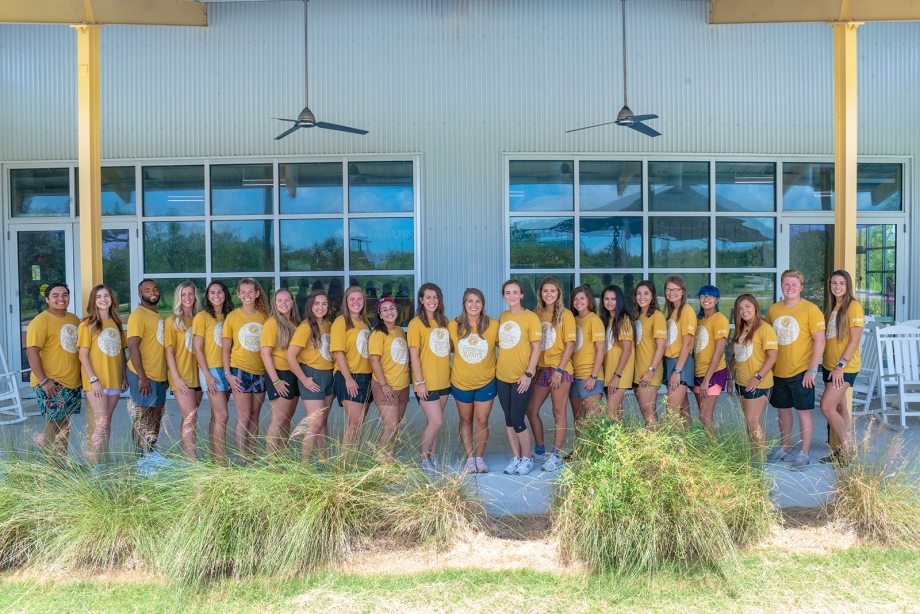 Development Writer
Are you a motivated individual looking for an opportunity to utilize your writing skills to help Camp Aranzazu find new supporters and raise funds to continue to bring more and more children and adults with special needs and chronic illnesses to camp each year? If so, check out our newest opening for a Development Writer.
Camp Aranzazu's Development Writer primarily will draft proposals and reports for individual, foundation, and corporate supporters. This position will manage a portfolio of donors and identify prospective donors to help grow the organization. The ideal candidate will have been involved in creating and editing written content for proposals, donor reports, fundraising appeals, public relations documents, and websites.
You can read the full job description and list of qualifications here. To apply, please email your resume to Kate Plouvier. We thank all applicants for their interest; however, only those candidates identified for further consideration will be contacted. No phone calls, please.
Summer Activity Leader
Every year, Camp Aranzazu hires roughly 20 college aged individuals with varying skill sets to work as Activity Leaders from mid-May to mid-August. Activity Leaders have the fun and impactful job of enriching the lives of our campers with special needs through unique camping, environmental studies and retreat experiences in Rockport, TX.

Activity Leaders facilitate a variety of activities including, but not limited to arts and crafts, archery, high and low challenge courses, sports and games, kayaking, stand up paddle boarding, fishing, sailing, swimming, nature sessions and more!
Benefits of this paid position include room and board and the potential to satisfy fieldwork and internship requirements in various fields of study. The buttons below include the additional documentation you will need to apply for the Activity Leader position. Email your completed application, resume and two unique and completed reference forms to our Assistant Camp Director, Amanda Praet, and prepare for the summer camp experience of a lifetime!
If you have any questions, contact our Assistant Camp Director, Amanda Praet.
Activity Leader Testimonials
Getting to know our campers and witnessing their strength and positivity has truly made me want to be a better human…It also has shaped my career path and what I want to do with my degree. Who I can help and who really needs it.
Emilie Killebrew, Activity Leader for Summer 2019
Submit Your Story