2019 Camp Aranzazu Clays Classic
Holiday Bells & Shells Presented by Gordy & Sons Outfitters
Co-Chairs: Ward Sheffield, Kim Herzog Bonner and John Bonner
When: Tuesday, January 21, 2020 (Rescheduled)
Where: The Greater Houston Sports Club, 6700 McHard Rd., Houston, TX 77053
Our rescheduled Holiday Bells & Shells presented by Gordy & Sons Outfitters was a tremendous success!
Close to 200 shooters joined us at the Greater Houston Sports Club earlier this week. The weather cooperated, and sunny skies prevailed over the afternoon clay shoot and reception. In total, we raised over $238,000 to help send children with special needs and chronic illnesses to Camp Aranzazu. While we are still finalizing the expenses, we expect to net just over $175,000. That will help underwrite the cost of attending camp for 235 campers!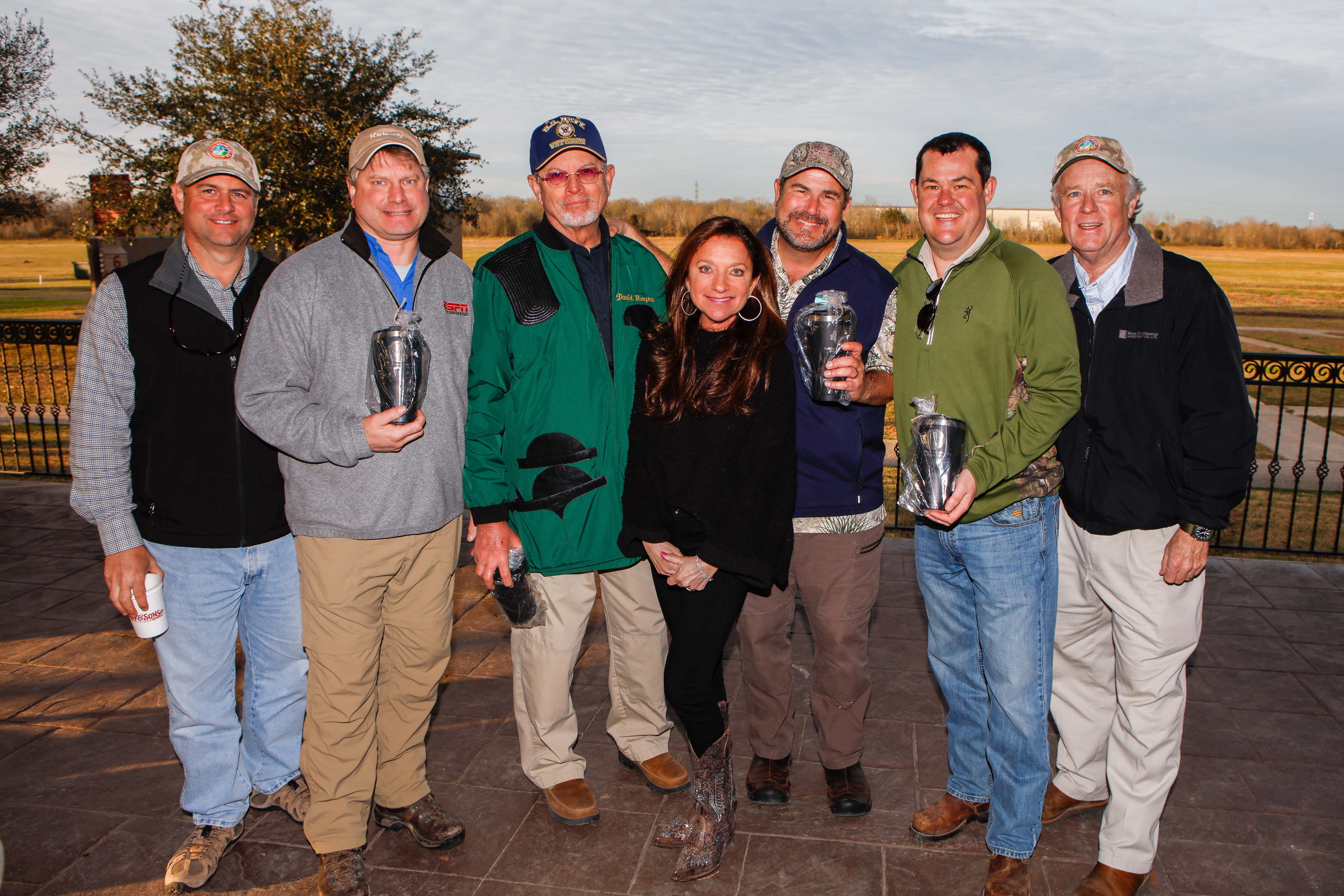 Host Committee
Marshall Adkins
Jennifer and Fields Alexander
Dee and Jeff Boswell
Susie and Chris Cone
Hilary and Ned Crady
Phillip Evans
Shari and Tom Fish
Robin and Jeff Floyd
Mark Hamilton
Susan and Kurt Hanson
Katherine and Bobby Hatcher
Marty and Steven Herzog
Debbie Hurwitz and Bruce Herzog
Leigh and Jack Kins
Melanie and Mace Meeks
Dana and Marc Oster
Andy Priest
Sissy and Grady Roberts
Dee Dee and Steve Robinson
Peter Shaper
Culver Stedman
Beth and Jim Watt
Prissy and John Watson
Lenora and Ronnie Weil
Jennifer and Sam Yager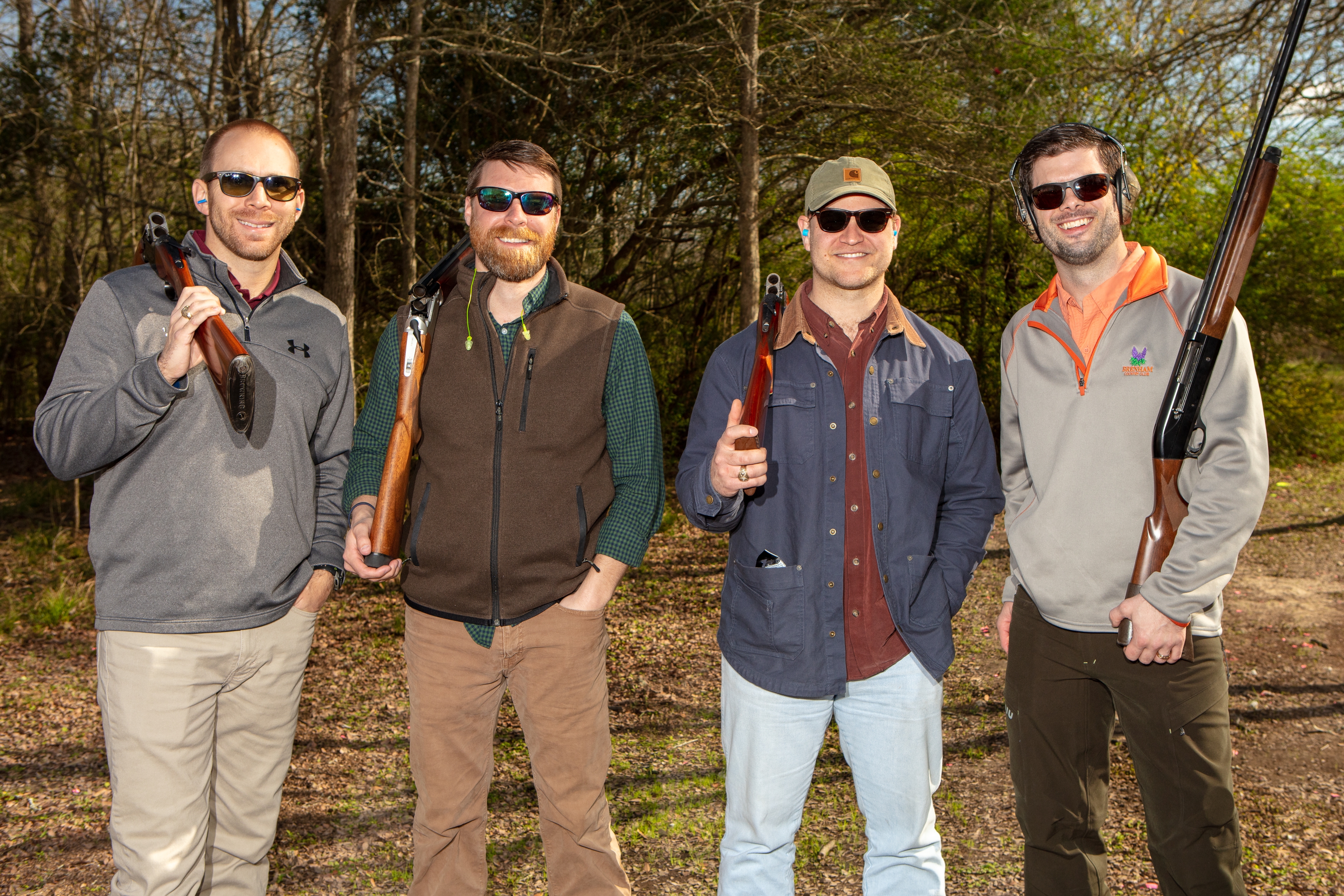 Thank you to our generous underwriters and auction donors!
Gordy & Sons Outfitters | Sam Yager, Inc., Jennifer and Sam Yager | Forney Construction | Allen Boone Humphries Robinson LLP | T.E. Reilly, Inc. | Strike, LLC. | BSA Architects, Inc. | Beck Redden, Jennifer and Fields Alexander | Frost Bank | Edgewood Partners Ins. Center, Ascende Inc. | Hightower Electric, Bill Hightower | Provost Umphrey Law Firm LLP | Mata Turf, Inc. | First Continental Investment Co., Ltd. | Strickland Family Foundation | BLS Construction, Britni and William Key | King Foundation | Patia Strickland | Phillip Evans | Republic Ranches | Rusty Minchew | Tracie and Terrell Palmer | Steven Herzog, Bruce Herzog | Prissy and John Watson | Partin Development, LLC. | Gensler | Mr. Jenard M. and Dr. Gail M. Gross | Avalon Investment & Advisory | Rothland Commercial Real Estate, Charlynn and Steve Rothbauer | Forney Services | BGE | Fidelity National Title Agency Inc. | Garza Site Development | Grit Oil & Gas | Hilary and Ned Crady | James Miller | LJA Engineering | Mustang Cat - Susan and Kurt Hanson | Piper Jaffray & Co., Orrick, Herrington & Sutcliffe | Robin and Jeff Floyd | Ronnie Weil | Strike, LLC | Tom Fish, Paul House | Ward Sheffield

Thank you to our Greater Houston Sports Club member sponsor, Bobby Fowler, Jr. of Elite Shooting Schools.