Camp Aranzazu Clays Classic
Holiday Bells and Shells
When: Thursday, December 5, 2019


Where: San Antonio Gun Club | 928 E Contour Dr, San Antonio, TX 78212

Thank you to everyone who either attended or supported in some way San Antonio's second annual Camp Aranzazu Clays Classic – Holiday Bells and Shells, chaired by Allegra and Hunter Hawkins and Kim and Chris Kleberg!


Close to 200 friends came out recently to enjoy an evening supporting Camp Aranzazu. We are especially grateful for our co-chairs, Chris and Kim Kleberg, and Allegra and Hunter Hawkins, as well as the Host Committee members. With everyone's help, we raised enough money to underwrite a week at camp for 126 San Antonio-area children with special needs and chronic illnesses!

Please save the date for the Third Annual Camp Aranzazu Clays Classic Holiday Bells & Shells on Thursday, November 19, 2020, at the San Antonio Gun Club!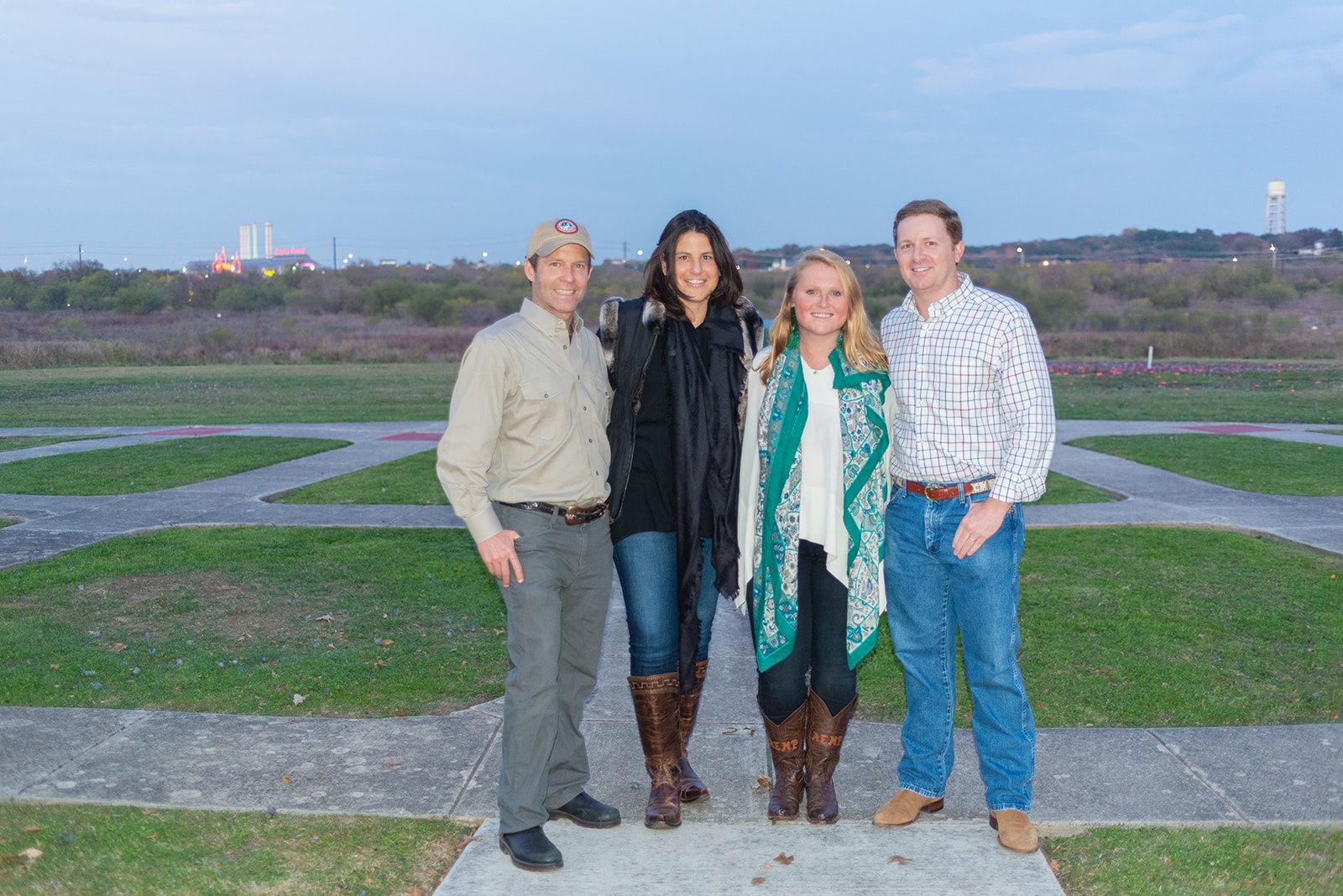 ---
Host Committee
Sarah and Tucker Biedenharn
Sage and Rowe Blount
Liz and Chris Dewar
Bonnie and Mark Muecke
Burkley and Jonny Fitzsimons
Shannon Gunn and Chris Houser
Trish and Clint Hennessey
Gretchen and David Herrmann
Julie and Lukin King
Allyson and Collins Kuper
Camille and Clark Mandigo
Nicole and Robert McClane
Sarah and Marks Moore
Mallory and John Moorman
Laura and Clay Page
Carolina Roberts and AJ Lewis
Alyse and Webb Sellers
Mattie and Walter Simpson
Katherine and John Smelko
Jeanne and Kelvin Tatum
Julie and Peter Zacher
Thank you to our generous underwriters and auction donors!
Mays Family Foundation, The Tom and Mary Turner Trust/Shannon and Jon Turner, Marlena and Omar G. Alvarez, Silver Eagle Distributors, L.P., Gunn Automotive, Collins Kuber, Papa John's, Pioneer Energy Services, Plains Capital Bank, Alissa and Sam Spears, American Bank, Avalon Investment & Advisory, C.H. Guenther & Son, CAPTRUST, Concretex, LLC, David and Gretchen Herrmann, Martha and Austin Moore, Mary Beth and Matthew Mosbacker, Mark Muecke Capital Management, R.C. Page Construction, Ranger Firearms, Olive Ann & Tres Kleberg, Marsh | Wortham, Laura and Lew Moorman, Lorin and Forrest Runnels, Vista Camps, Heath Ryan, The Emergency Clinic Alamo Heights, Bailey Woods