ZaZu Fishing & Fun! presented by Enverus
Co-Chairs: Dana and Chip Jenkins, Britni and William Key
Featuring Texas-based Americana power couple Bruce Robison and Kelly Willis!
Thank you to everyone who either attended or supported in some way ZaZu Fishing & Fun presented by Enverus!

More than 300 friends came out to enjoy an evening at Camp Aranzazu last Saturday. In addition to some great fishing on Copano Bay, guests also enjoyed barbeque and some fabulous entertainment by Texas singer-songwriters Bruce Robison and Kelly Willis. We are especially grateful to our presenting sponsor, Enverus, and our event co-chairs, Britni and William Key, and Dana and Chip Jenkins. With everyone's help, we raised enough money to underwrite a week at camp for 60 children!
Host Committee
Traci and John Paul Arellano
Lori and Byron Burris
Nancy and Ronnie Cathey
Annie and Casey Cullen
Cindy and Larry Forney
Holly and Tom Forney
Kristi and Brad Goebel
Darcy and Mike Gohlke
Julie and Keith Little
Susanna and Matthew Murray
Anna and John Schmermund
Tammie Shelton
Bob Shockney
Ashley and Kyle Smith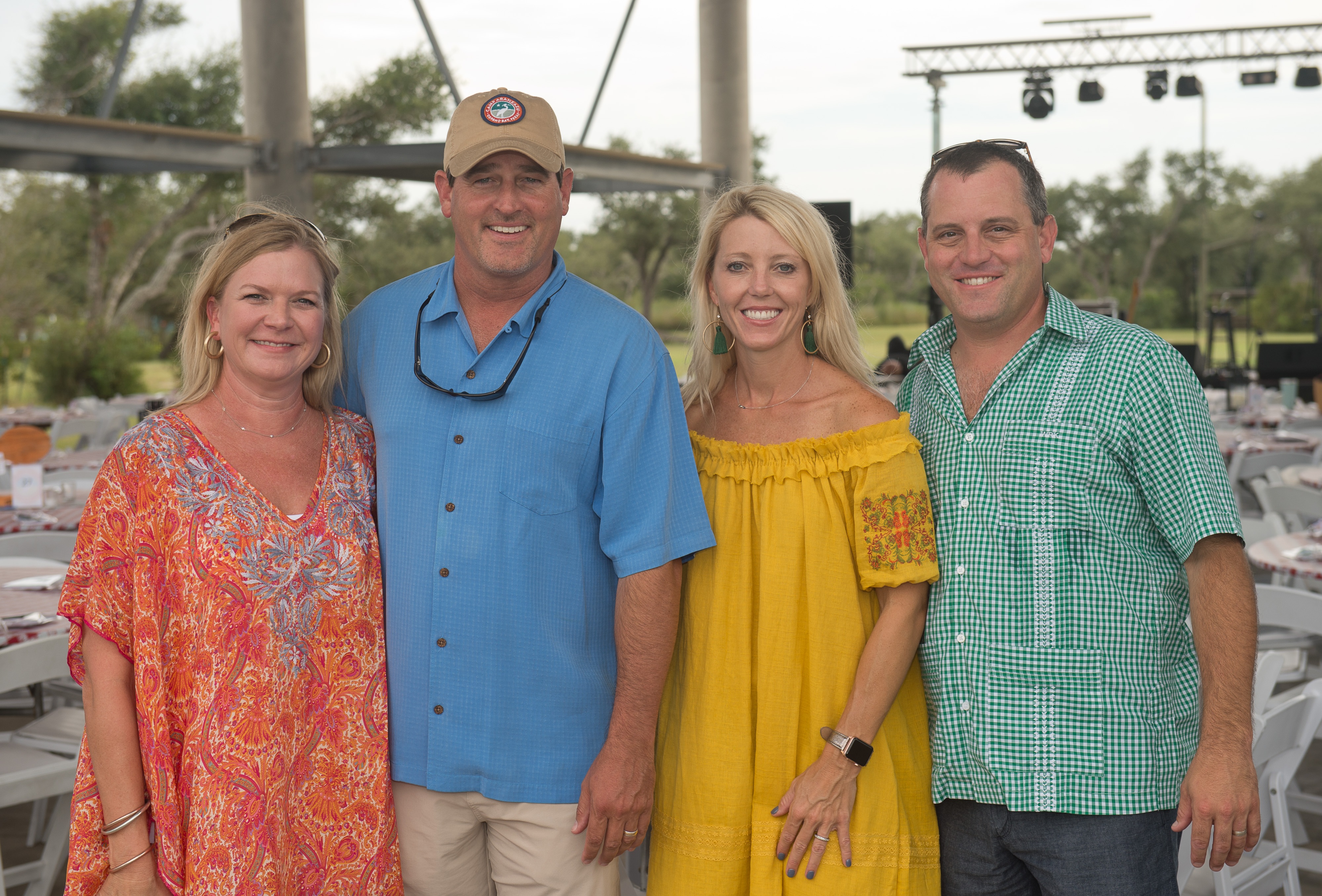 Thank you to presenting sponsor, our generous underwriters and auction donors!
Presenting Sponsor: Enverus, Riki Rushing and Allen Gilmer
Kiewit, Mr. Robert Shockney - Beck | Redden LLP, Jennifer and Fields Alexander - BLS Construction, Inc., Britni and William Key - Pipe Pros, LLC - Julia and Keith Little - Ben E. Keith - First State Bank, Dana and Chip Jenkins - Coastal Bend Controls - Navy Army Community Credit Union - Cindy and Larry Forney - Curry Boudreaux Architects, Peter Boudreaux - Port of Corpus Christi - Gwen and Richard Bedell - Elizabeth Boazman - Erwin Construction LLC - Kleberg Bank - Angela and Lee Graves - Barbara and Duane Kilgore - Melissa and Charles Hall - Patti Atkins - Ashton Sawing and Drilling, LLC - Forney Construction - Frost Bank - W4 Consulting - IBC Bank - Penner Electric Inc. - Robert Parker - Jung Tile Services - Nancy and Ronnie Cathey - Deborah Eckel - Susanna and Matthew Murray - Port Bay Hunting Club - Risk Resource - Whataburger
In-Kind Contributors: Bay Window, Jay and Julie Rogers, Chip and Dana Jenkins, William and Britni Key, Key Allegro Yacht Club, Keith and Julia Little, George Strait, Horseshoe Bay Resort, Robin and Trey Hancock, Humphrey & Co., Savannah Lawton, Cindy and Larry Forney, James Avery Artisan Jewelry, the Nice Winery, Olive + M, Hyatt Regency on Austin Town Lake, Whataburger, Texas Rangers, Coastal Mercantile, Inn at Fulton Harbor, Designs by Dana, Frost Bank, John Martell Photography, Preston White, iTFloats, Southwest Airlines